We ensure your strong appearance
We realize individual cloud and web projects. Our strength lies in the development of complex websites, business cloud solutions, web applications, internet portals, corporate blogs, wikis and mobile websites. With our quality standards, we create innovative, sustainable and scalable solutions for you.
Strategy
Create an individual, holistic online strategy that goes beyond a pure website. So we develop e.g. at your request disruptive digital business models.
Design
Design a responsive web design with optimal usability for the best possible user experience - so that the online experience fits best to the CI and strengthens the brand.
Interface UX / UI
For web applications, the simplicity of operations is a key success factor. Together with our UX designers we develop the optimal user guidance with maximum user experience - so that the use of the software gets fun.
Realization
Implementation of the website, cloud solution or web application with modern technologies according to requirements and specifications. We use standard software systems, modern development frameworks and enterprise open source solutions.
Agile
Our solutions are developed according to the digital transformation process, with an agile approach. The project will be carried out with you in very close, direct cooperation, whereby the fine specification will be successively implemented during the implementation.
SEO / SEM / SEA
For all online marketing activities not only a technically optimized website is important, but also the regular review of the criteria for SEO and conversion optimization. We test and monitor your online activities in both: Onpage and Offpage.
Database
Of course, every good web development needs a database. Whether SQL or NoSQL, here too, as in all other cases, the solution is in the foreground. Of course we support MSSQL, Oracle, MySQL, PostgresSQL as well as various No-SQL databases.
Interfaces
Process optimization is our passion, interfaces our tools. Web applications, intranets, websites, blogs, mobile applications and shops need interfaces to be optimally integrated in a process-optimized way and to provide the user with added value.
Content Management
We not only advise and realize, we also support you in the daily creation and management of your content: For your website, the shop, blog, Facebook and other social media channels
Hosting
In our high-security-certified data center, your website or web application gets wings. - performant, high-load capacity, monitored and redundant.
After that
We take care of your application, cloud solution or website. We maintain, support and develop the existing solution on request and offer 24/7 support especially for critical applications.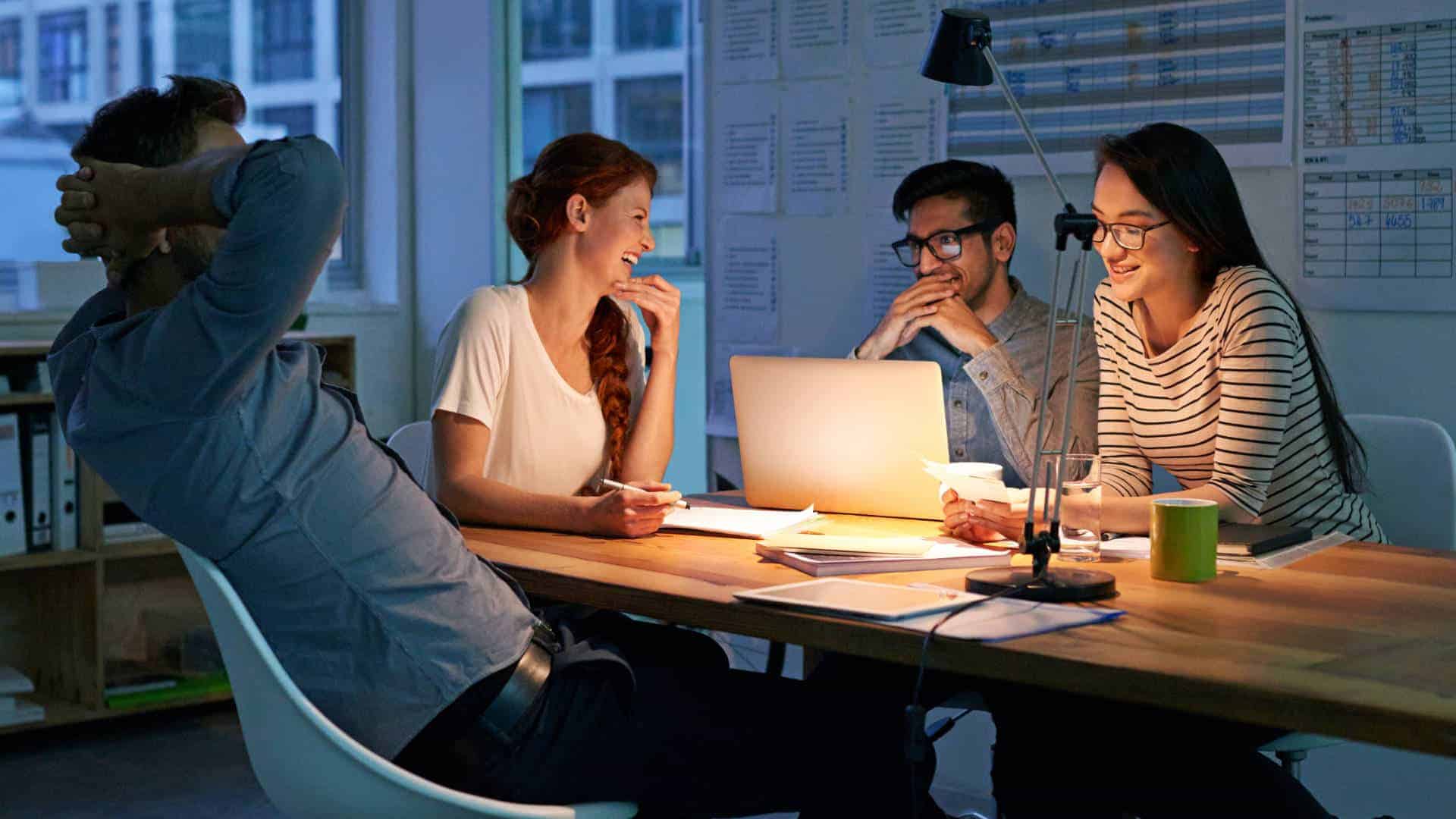 CMS systems we like to work with
From the classic website to large internet or intranet portals - as a full-service provider, we support you from analysis through conception and design to the realization of websites, portal solutions, business applications in the intranet, eCommerce solutions or the optimization of existing applications.
Today's diversification of requirements requires a high level of flexibility and creativity. We have staff and a network of diverse skills to build an optimal and efficient team for every challenge. With us, generalists work together with specialists in an interdisciplinary and cross-departmental manner.
We are both a digital agency and an IT service provider and technology carrier. Optimal and efficient digitization solutions today require a high level of expertise in a symbiosis of all areas. Only this interaction creates the basis for an optimal user experience.
Even before the first line of code is written, we help you to ask the right questions and thus steer the process in the right direction. We analyze the current status of your company and define goals and focus groups together with you. In this way, we can jointly develop the right strategies in advance and optimize the concept. Once the facts and opportunities are known, the innovative and creative ideas can be successfully realized. Only when the goals are clear, the technology plays a role in the next step...
For us, the wishes and requirements of your company are the central elements of value creation. Technology has to submit to these goals.
Thanks to our decades of experience in numerous projects of all kinds, we are able to define the right technology for the implementation of your solution. Here, the principles of innovation and stability are the focus of our work.
Seminar development and organization for a major retailer

Contract management for a large technology company

Provision of a complex intranet for an energy supplier

Cloud and mobile based CRM for a chemical company

Development of a cash register module for a technology group

Development of an event booking system for an airport

Implementation of an ERP system in a municipal administration

Development of a PIM system for a chemical company
Various websites for customer loyalty for a car company

Worldwide multilingual multisite for a technology company

Digital business model for a patent law firm

App development for customer loyalty for a caravan manufacturer

Website with external author system for a publisher

Multisite construct for a large central association with local associations

Social media strategy and blog for a robotics manufacturer

Providing a multilingual multisite for a law firm