More Info
Service portfolio
Consulting including demand and target audience analysis
Conception of individual online strategies
Layout, design and corporate design
Realization of shops with all relevant features
Interfaces to: inventory control systems, payment providers, marketing channels, search engines and online marketplaces like Amazon or Ebay

Legal certainty for shops, audits
SEO, SEM, SEA, and online marketing methods
Hosting
Server setup and installation of shop software
Service, support, controlling
Success in eCommerce !
eCommerce is still a rapidly expanding market. With more and more shops and competitors it is getting more difficult for you as a merchant to maintain or better your market situation. To meet your individual requirements you need a professional partner at your side who knows how to make eCommerce a successful business-unit of yours.
We provide you with professional advice about efficience and sustainability of your eCommerce strategy – so you gain a competitve edge. In addition to economic advice we develop the optimal online shop for you, according to your strategy and your marketing concept – so your shop will be successful.
Running a shop can mean working with up to 100 different partners. By selecting reliable service providers we provide trouble-free certification, handling of payments and merchandise movement.
Last but not least: We operate our own shops and know what we're talking about !
Our custom made shops make eCommerce a success factor for your business.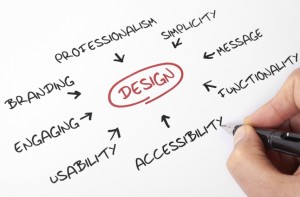 A solid overall concept has to bear in mind all important steps of the procedure a customer goes through: This covers finding the shop by means of various search engines, optimal presentation of your products, easy ordering process and a successful completion of an order.
To be optimally prepared we utilize leading eCommerce products like Oxid, Magentoo, Shopware or XT-Commerce for realization of functional and cost efficient solutions.
Our expert team guides you through the entire project: Graphic designers take care of the shops layout and make the look match your corporate identity. Our design team ensures a promotional presentation of your products and keep an eye on usability and user-friendly design. Our development team warrants smooth operations, necessary and innovative shop features as well as failure-free and simple ordering. With permanent success monitoring, user and ranking analysis and appropriate online marketing we make sure eCommerce is not just a random factor but success to your business.