CRM approaches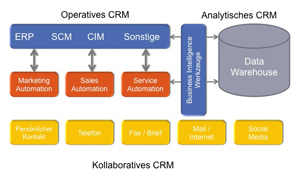 Why CRM
There are many reasons why a customer relation management system is useful…
Better organisation of customer interfaces increases efficiency. Bringing together distributed information provides an integral and integrated overview of the customer.
A growing knowledge base makes it easier for you to efficiently adapt to customers. The more you know, the better.
Customer service becomes more efficient because every piece of available data is centrally collected.
CRM extends customer relations by understanding and adapting to the customers' needs. In order to promote customer loyalty differences in demand and behavior have to be taken account of. This is achieved by statistical evalutations.
The acquisition of new customers will be optimised. Information about existing customers helps address new customers as well.
Good CRM ensures customer satisfaction and improved image with methods like personalization.
Sales and distribution can react faster and more efficiently thus speeding up the process.
Customer Relationship Management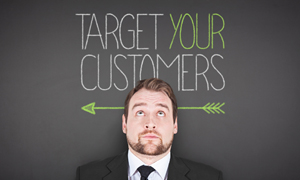 CRM solutions
Customer relationship management is a key factor in success for every business nowadays. In times of globalisation and exchangeable products complex customer relations play an important role in building up a competitve advantage. Knowing as much as possible about the customers makes one able to react to their demands fast and ensures their loyalty.
CRM is essentially dedicated to customer loyalty and customer care. Customer care is present in almost every business and relies heavily on IT support – it brings in hard cash. Studies have shown that reducing customer churn by only five percent increases profit by as much as 85 percent.
These days most businesses struggle to keep customer data persistent since contact is made through a variety of communication channels – e.g. mail, phone, letters, social media – company departments and external partners. The sales department might collect some data while marketing collects other data. How does one maintain an overview and address customers oriented towards their needs?
We show you possibilities and aspects of successful CRM solutions – to help you keep an eye on your customer base and provide best possible service.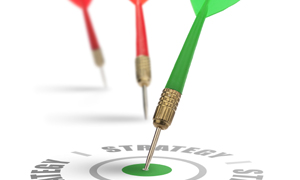 CRM is more than software
Basically CRM is an organizational concept and has nothing to do with software. It's a misbelief that good CRM software can better a bad customer relation. Before introducing and applying actual CRM software, strategical objectives and business processes have to be analyzed and defined.
Therefore a companys and its sales partners' architecture have to be reviewed and the possibility of merging customer data has to be checked out. Can all relevant business processes be integrated into a CRM concept? Where are the contact points between company and customer? Is already available customer data complete?
For a successful CRM introduction clean objectives and strategies have to be defined but also concepts and business processes have to be worked out and improved. Furthermore not only the status quo is important since a customer relationship management system also has to pursue a strategic goal.
Only after completion of preparation steps can one think about even introducing a CRM system. CRM software is not the first step towards customer relationship management but without software it is hardly possible these days. Only a well-conceived software solution enables an efficient implementation of CRM into your business.
Our competent team of experts takes care of everything from analysis to realization of your solution. This guarantees a CRM solution that suits you, your processes and your customers…