Privacy Policy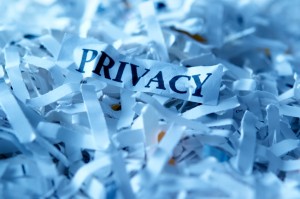 The use we make of the personal data collected when visiting our web pages is in accordance with the applying data privacy regulations of German law ("Telemediengesetz"). Data will not be forwarded to any third party.
Upon written request we will gladly inform you about the data stored regarding your personal information:
alphasystems gmbh
Pröllstrasse 17
D – 86157 Augsburg
tel: 0821-50981.0
fax: 0821-50981.509
email: info©alphasystems•comm
Usage of Cookies
Cookies are small text files which are stored on your computer and saved on your browser. This allows us to store information that can be used the next time you visit our shop (e.g. determine the last category you looked at, show no advertisement, etc.). These cookies can not do any harm to your computer and are totally safe. They allow us to adjust our service to the customer and make your stay on our website as pleasant as possible. We mainly use session cookies that are only active while you're browsing our pages and are automatically deleted at the end of your visit.
There is also one never expiring cookie created for statistical purposes and counting of visitors; besides that there is no additional information stored.
Your browsers help pages will give you further information about cookies and how to manage them.
Google Analytics
This website uses Google Analytics, a web analytics service provided by Google, Inc. ("Google"). Google Analytics uses "cookies", which are text files placed on your computer, to help the website analyze how users use the site. The information generated by the cookie about your use of the website will be transmitted to and stored by Google on servers in the United States .
In case IP-anonymisation is activated on this website, your IP address will be truncated within the area of Member States of the European Union or other parties to the Agreement on the European Economic Area. Only in exceptional cases the whole IP address will be first transfered to a Google server in the USA and truncated there. The IP-anonymisation is active on this website.
Google will use this information on behalf of the operator of this website for the purpose of evaluating your use of the website, compiling reports on website activity for website operators and providing them other services relating to website activity and internet usage.
The IP-address, that your Browser conveys within the scope of Google Analytics, will not be associated with any other data held by Google. You may refuse the use of cookies by selecting the appropriate settings on your browser, however please note that if you do this you may not be able to use the full functionality of this website. You can also opt-out from being tracked by Google Analytics with effect for the future by downloading and installing Google Analytics Opt-out Browser Addon for your current web browser: http://tools.google.com/dlpage/gaoptout?hl=en.
Facebook
These websites use plugins for the facebook.com social networking site, which is operated by Facebook Inc., 1601 S. California Ave, Palo Alto, CA 94304, USA ("Facebook"). If you access our website from web pages which have such a plugin, this creates a link to the Facebook servers and the plugin is shown on the web page by a message to your browser. This tells the Facebook server which of our web pages you have visited. If you are logged in as a member of Facebook at the same time, Facebook will allocate this information to your personal Facebook user account. When using the plugin functions (e.g. clicking on the "like" button, making a comment), this information is also assigned to your Facebook account; you can only prevent this from happening by logging out before using the plugin. You will find more detailed information on the collection and use of data by Facebook and on your rights to protect your privacy in this regard in Facebook's data protection policy.
Legal standard
The elicitation and processing of personal data is in accordance with the following German laws: Bundesdatenschutzgesetz (BDSG), Informations- und Teledienstedatenschutzgesetz (TDDSG).